Do you like wasting time? No? How do you feel about wasting money? Don't like that either? Then settle in and read on. I'm about to tell you why I'll NEVER shop at Lowe's hardware store again. And after hearing MY tale of woe, I'd bet you won't either.
Let me start by saying that once upon a time, I LOVED Lowe's. They were my preferred store. I needed a washer & dryer? Or a grill? Or a door replaced? Let's go to Lowe's. Once upon a time, I loved Lowe's like I love Costco.
And that's saying a LOT, because you all KNOW how much I love me some Costco. But I digress. Do you know WHY I loved Lowe's so much? Because their customer service is top notch. Or…it was, once. Prior to this weekend, I was a loyal Lowe's customer, But now? Forget it.
Also? I hope that by the time you're done reading this blog, you'll never shop Lowe's again either. I mean, unless you like your time and money wasted, your blood pressure to spike, and your stress level to rise to Delta Level Orange.
So anyway let me tell you how Lowe's flat out nearly stole $1,000 from me. If it wasn't for my and my husband's due diligence, I'd be telling you a very different story right now. And if I can save ANYONE the same kind of time and aggravation I went through, then my job here is done.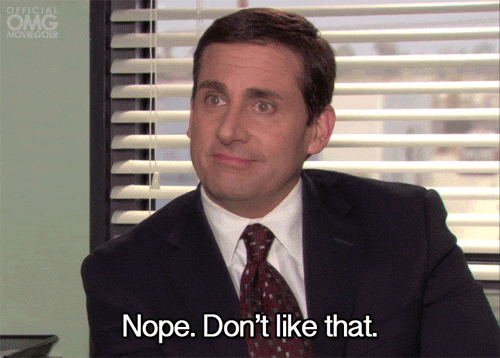 Why I'll Never Shop Lowe's Again – EVER!
So, if you're a reader of my blog, you know I like quiet, and we've been working on essentially soundproofing the house for some time. New sliding glass doors and windows? Check. New outside garage door? Check.
At this point, we wanted to have two more doors replaced – the master bathroom and the kitchen. Both doors were old, drafty and let in ALL THE OUTSIDE NOISE. Fine. We'd contracted out with Lowe's for our garage entry door last November, and things went GREAT.
So we thought, well, let's call this same contractor, which we did, and they gave us a parts list to collect for the door installations. Off my husband and I went to Home Depot, but they didn't have all the items we needed for the project. So we went to good ol' Lowe's, where EVERYTHING we needed was in stock! Wonderful! I whipped out my credit card and placed the order. But then…
Fraud? Criminal activity? Gross negligence? You be the judge.
It should've been my first clue on May 28, 2022, when the salesman helping us tried to get away without giving us a receipt. And yes, I'm serious. Well, we kindly asked for a reprint, and got it. Grudgingly, but we got it.
Because as anyone who's ever bought ANYTHING in the history of EVER knows that if you don't have that receipt, you are SCREWED with a capital S. And NEVER EVER trust anyone who says, "oh, it's in the computer. It'll be okay, you don't need a receipt."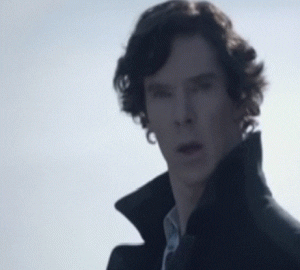 Um, YES THE FUCK WE DID. Trust and believe we weren't about to step foot out of that store without a receipt, considering we would be picking up the parts two weeks later. We were ASSURED our contractor would have NO PROBLEM picking them up. Yes, the parts would be put aside THAT day. So my sweet husband and I toodled off into the sunset, happy with our purchase. Until…
Here's where it gets good…
Fast forward to Saturday, 6/11/22. 7:13 AM in the morning we get a call from our contractor. He's at Lowe's, but LO and behold (see what I did there), there are NO parts to pick up! And get this! NOBODY knows what the HELL is going on.
THERE IS NO ORDER IN THE COMPUTER.
And by this time, I'm ALREADY hot because the Lord had been testing me that week and believe me when I say, He did less to Job. I'm kidding. Kind of. ANYWAY, Matthew and I go HAULING ASS over to Lowe's and THANK GOD we had that reprinted receipt, because our order was NOWHERE TO BE FOUND IN THEIR SYSTEM. THEN, after we handed them a copy of the reprinted receipt, we find out that some of the parts that were promised to us and WE paid for TWO WEEKS AGO were NO LONGER IN STOCK.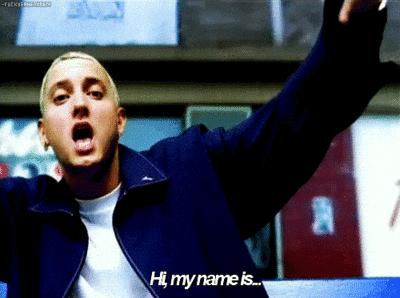 I was about to bust out some Slim Shady talkin' about, "GET READY, IT'S ABOUT TO GET HEAVY". Because I was PISSED, and it WAS.
And sure, we could go to the OTHER store who SUPPOSEDLY had these parts in stock, but they can't just transfer the order or have them delivered. Nope.
We had to get a refund, and schlep ALL the way to the other side of town (at $6 a gallon for gas) to get them. Luckily, my contractor had what we needed at his shop, which we found out right as I was about to blow. So Lowe's held onto my money for TWO WEEKS while they sold my parts out from under me. Which is FRAUD. And that's not even the extent of it.
But wait, there's MORE!
So they get us the doors, and OF COURSE they give us the WRONG DAMN DOOR. Which we found out after we got home. Rookie mistake, I get it. We call. Find out the RIGHT door is in stock, and we go back down there. While we're waiting for the door to be brought up to the front, I looked at the manager on duty and said, "Sir, I will go FULL METAL KAREN if I have to." He nodded wryly and smiled, because…
Oops! They did it AGAIN. Not only did they NOT have "a bunch" of doors, the TWO they DID have were SCRATCHED and DENTED. Which they ever so kindly offered to give us 10% off for our trouble, and that's when I went NUCLEAR.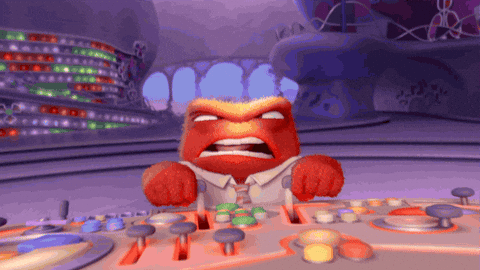 Full Metal Karen in 3…2…
I started SCREECHING in the middle of Lowe's that TEN PERCENT WOULDN'T EVEN COVER OUR GAS for having to schlep down there and go back and forth, and about how we purchased these parts TWO WEEKS ago and I mean I went OFF.
Not quite Full Metal Karen, but close. It wound up that they gave us a SIXTY percent off said damaged door, thanks to the one assistant operations manager (who I did inform I'd lose my shit accordingly) who seemed to know what he was doing.
And this whole time I'm BLOWING up Lowe's on Twitter, which you can see said rant here. And THEN the DM's from Lowe's started. Now mind you all, we were able to wrangle our order out of Lowe's and our contractor was able to do the job, but I'm still furious at this point. This is literally why I'll NEVER shop Lowe's again, and after hearing this, I hope you don't either. I'd love to see Lowe's go out of business at this point, and they will if they KEEP TREATING THEIR CUSTOMERS LIKE CRAP.
Receipts? I've got plenty. I'm telling you, NEVER SHOP LOWE'S!
So right after I tweet Lowe's CEO Marvin Ellison, here comes the invite to DM their so-called customer service for them to "look further into this". Believe me when I tell you, I went off like a CANNON. Explained the situation with details. LOTS of details. The same details I intend to furnish to Marvin Ellison (Lowe's CEO), the Attorney General of California, the Better Business Bureau, and anyone else I can think of.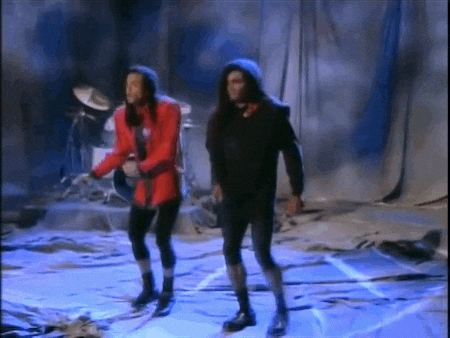 I asked them why they're engaging in fraudulent, bordering on criminal activity? Why they are WASTING their customer's time and money, and what were they REALLY going to do for me? Could they refund me my time and aggravation? Are their salespeople STEALING from their customers? We went a few rounds, before their final response:
Meredith, thank you for providing that information. I will be happy to assist you. Although I cannot make up for the time and frustration caused by your recent order, we would like to offer you a $25.00 Lowe's E-gift card to use on a future purchase of your choice. If you would accept this $25.00 Lowe's E-gift card, please provide me with the email address you would like this to be sent to. Once processed a Lowe's E-Gift Card will be sent to you via the Email Address provided. I look forward to your response.

Lowe's So Called Customer Service Via Twitter DM.
I promptly told them to kindly shove it up their corporate asses, as I have ZERO need for a fakakta gift card at a store I'll never set foot in again. And WOW, ALL THAT TIME and ALL that stress and I guess it's worth losing a customer to them because that's a damn slap in the face. A damn $25 e-gift card. Fuck y'all, Lowe's. You can seriously kiss the very fattest part of my lily white ass and I WILL be taking my business elsewhere.
THAT is why I'll never shop Lowe's again IN THIS LIFETIME and neither should you.
And would you like to know what the saddest part is? My experience is the NORM for them! Just look at these AWFUL reviews from Facebook and Twitter!! How sad is it that a formerly awesome company has gone so far downhill, but that's what happens when corporations get too big for their britches and stop giving a shit about their customers. And I hope Lowe's loses EVERY SINGLE CUSTOMER they have and goes out of business. Unless they improve their customer service in a hot ass hurry, I think they will. Trust me when I say don't shop there. Because if you don't think it will happen to you, trust me, IT WILL. Take it from me.
So save your time, money, and sanity and go ANYWHERE else but Lowe's, unless you like being aggravated damn near to death and getting robbed in the process.
Stay vigilant, my friends-
Meredith Silverman