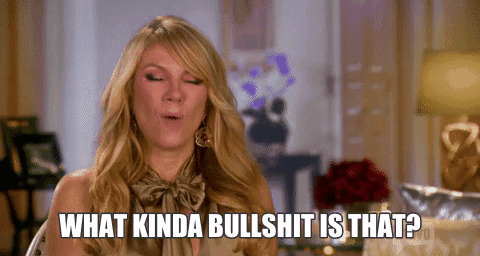 I'm so angry right now, I think my head is going to explode. But truly, can someone tell me just exactly what happened to common f*cking decency? I mean really, I get that this world is devolving into a dumpster fire. But God almighty, has common decency been tossed into said dumpster fire along with concern for our fellow humans and any sort of selflessness?
Sure seems that way, doesn't it? What do I mean? Well, I could write pages and pages of ire concerning the fact that some PEOPLE WON'T GET THE VACCINE or WEAR A DAMN MASK and how THAT relates to what happened to common f*cking decency. But I mean, I'd just be one more voice shouting into the void to that end.
So instead, today, I want to talk about how maddening it is when PEOPLE DO NOT KEEP THEIR WORD. That's SUCH a simple thing to do, but apparently some folks out there think they are above common human decency. And quite frankly I find that infuriating.
Let's dig in.
So What DID Happen To Common F*cking Decency?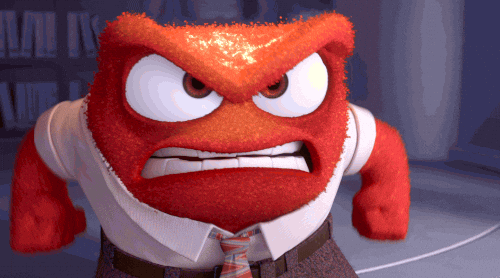 So, ask any job seeker today if they have had a good experience with trying to find a job recently. I GUARANTEE you, you'll hear quite the opposite. Prospective job seekers are ghosted right and left. And that's even if they can get in the damn door! Let's not forget in this economy, hundreds to thousands of job seekers are all vying for ONE available position. Matter of fact, trying to get a job today is like the opening credits of Look Who's Talking. All those little swimmers vying to be FIRST to that egg? Well, same energy.
So I understand that it's silly of me or anyone else to expect some kind of answer for every application submitted. However, if you are lucky enough to get an answer out of somebody, a lot of the time it can go like this:
Application Received
Phone screen or
Video intro on Thursday
Response: "I'll be in touch on Monday."
and then you know what happens?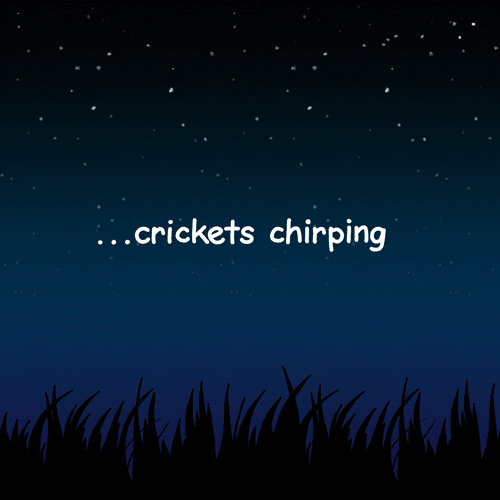 CAN YOU HEAR ME SCREAMING FROM HERE????? WHAT HAPPENED TO HAVING THE COMMON F*CKING DECENCY OF TAKING TWO MINUTES TO DASH OFF A REPLY?
Do What You Say and Say What You Mean
LOOKING AT YOU, prospective employers. I know you're sitting there all high and mighty behind your expensive desks and feeling pretty good about yourselves. YOU'RE not out here worried about how you're going to feed your family or pay your bills. You HAVE that paycheck coming in. Most certainly, you're busy with Other Important Business Things. Therefore, I get that you may think you're above having to answer to some random job seeker.
Regardless, I'd like to inform you all that it is a TOTAL DICK MOVE to say to someone, "I'll be in touch" on a certain day and then NOT DO IT. DID YOU HEAR ME? A TOTAL DICK MOVE.
Letting some scared and desperate job seeker hang out to dry is one of the most bullshit bitch moves you can make, and you know what? And you know what else? I hope your f*cking business folds. There. I said it. And guess what? If that's how you conduct day-to-day business, then I don't want to work for you anyway. BECAUSE APPARENTLY YOU FORGOT WHAT COMMON F*CKING DECENCY IS AND THAT MAKES YOU A SHITTY HUMAN.
How To Stop Being A Shitty Human (Spoiler: COMMON F*CKING DECENCY)
Maybe some of these hot shot employers, bosses, CEOs and hiring managers out here forgot how to be a decent human being, so let's review. Repeat after me:
"I DON'T CARE HOW RICH OR POWERFUL I AM, I AM NOT ABOVE BASIC HUMAN DECENCY."
"WHEN I SAY I AM GOING TO DO SOMETHING BY A CERTAIN TIME, I WILL DO IT BY THAT TIME."
"I WILL NOT LET A PROSPECTIVE JOB SEEKER HANG OUT TO DRY BECAUSE I'M NOT AN ASSHOLE."
Lather, rinse and repeat until you remember what it is like to be a decent human being.
Look, folks, it's not that damn difficult, but let's review even further. If you are writing to a prospective job seeker and you say, "I will be in touch on Monday," then I don't care if it's 11:59 PM Monday night, YOU GET IN TOUCH ON MONDAY.
THAT IS COMMON HUMAN DECENCY IN ACTION!
Even if it's something I don't want to hear, I'd still rather hear THAT than wonder oh, shit, did they try to email and it got lost? Did they forget to send it? Am I being ghosted? Are they that busy? Worse yet, I shouldn't have to CHASE DOWN a prospective employer 24-48 hours after they said they were going to get back to me, and didn't. KEEP YOUR WORD!
Listen, trying to find a job is ALSO like trying to find a relationship. And like I said in The Five People You Should Stop Dating, NOBODY IS THAT DAMN BUSY. So just like we need to stop making excuses for romantic prospects, it's time to STOP making excuses for job prospects. PERIOD. It's FAR past time for job seekers to have to be groveling for jobs because WE ARE WORTH MORE THAN THAT!!
So What Have We Learned?
Hello employers? THIS one is on YOU. I hope you realize if you've read this far that part of basic human decency is this: YOU NEED TO START DOING WHAT YOU SAY YOU'RE GOING TO DO because in THIS day and age? THERE IS NO EXCUSE TO BLOW PEOPLE OFF UNLESS YOU'RE JUST A DICK.
Simply put? If you can browse the stock market or Twitter or PornHub or whatever the hell it is you do on your phone while you're in your comfy executive bathroom taking a comfy executive poop, you can take TWO MINUTES of that time to write people back a rejection email.
The Takeaway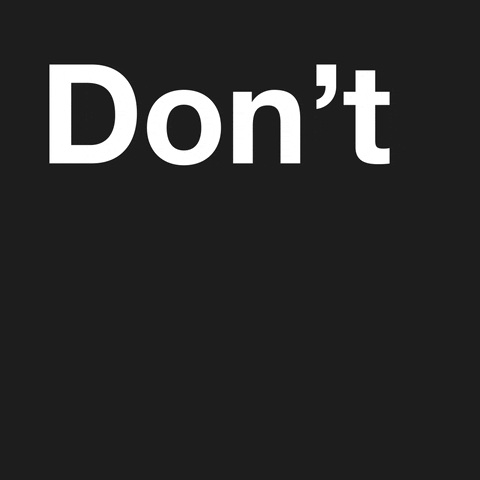 Keeping your word is how humans can regain some modicum of common f*cking decency in society today. Doing what you say, and saying what you mean will put you well on the path to becoming a decent human being, if you have lost your way. And THESE days? We need that more than ever.
Thanks for reading,
Meredith Silverman