No, this isn't a blog about Denzel Washington. Though God knows I love Denzel…and I DO love me some Denzel, this is a blog about something else entirely.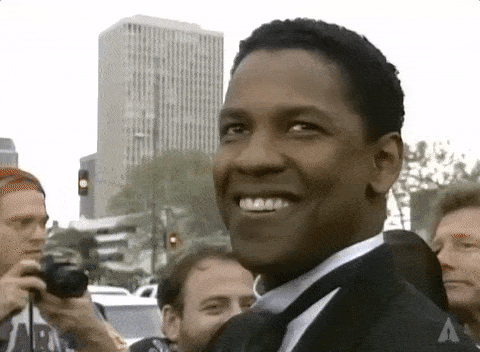 Anyway I've been procrastinating writing anything all week because frankly, I have had zero inspiration. I mean, usually something will happen in my personal life or I'll see something on the news that will get me all fired up and BOOM! I can dash off a blog in no time flat. This week, however, it's taken inspiration a little longer to strike. And that's okay. I thought about not writing a blog at all, but I'm determined to stick to this once a week business. You know, finishing what I start and all that.
Get to the freakin' POINT, Meredith, you long-winded thing!
Right.
So I woke up this morning thinking about how this Coronavirus has become the equalizer of the modern world. COVID-19, like Honeybadger, doesn't give a sh*t. Coronavirus doesn't care if you're rich or poor; it doesn't care how old you are; it doesn't care about your celebrity status, your $2,000 purse, or what expensive restaurant you ate at last night.
By the way? YOU BETTER NOT BE OUT EATING AT NO DAMN RESTAURANT! If you are not staying the F home, remember, YOU ARE PART OF THE PROBLEM. GETCHA ASS HOME AND STAY THERE IF YOU AREN'T ALREADY.
Nevertheless, Coronavirus don't care about nothin' except snatching up your immune system, making you sick as hell, and possibly taking you out of this life. That's a pretty sobering thought, isn't it? Meanwhile, there's a MILLION cases worldwide and people STILL aren't taking this craziness seriously. I can't even with people like that. Just…I can't.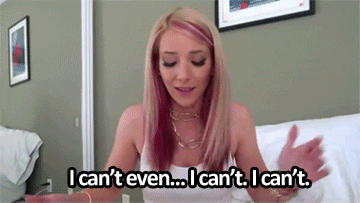 Then, to add some craziness on top of the craziness already happening, I saw a tweet asking where God is in all of this? Why isn't God stopping the Coronavirus? As a person of faith, believe it or not, this isn't a question I'm asking. And even if I did, my answer would be "I don't know but He probably has His reasons." In this case, here's what I mean by the previous statement.
My personal belief is "everything happens for a reason, and sometimes we don't get to know the reason." But, I'd like to humbly offer my own thoughts on the subject of a possible reason, if nothing else to quiet my anxious mind.
Is it possible God saw the "one percent" as it were, and decided to flip the world like Christ flipped the tables of the money changers? Think about the world as we knew it before the Coronavirus showed up. The poor were getting poorer and the rich were getting richer on the backs of the poor. Furthermore, most (but not all) of the extremely wealthy lived in a bubble all their own and couldn't care less about the people who worked for them.
Hardly anybody cared about the service industry; that was evident by every person complaining about giving them a living wage. Let's be real. As a whole, humanity became so self involved and self absorbed that we just stopped giving a crap about each other. We didn't know the well being or even the names our neighbors, nor did we care. So, maybe God saw all of this and thought,
This isn't how things are supposed to work. I'ma level the playing field.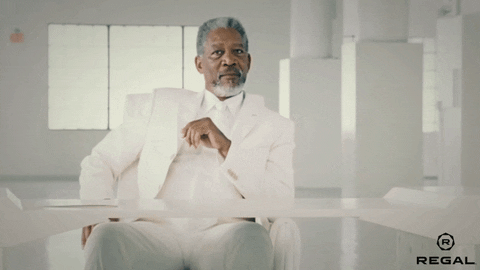 At this point I can just hear anyone reading this trying to come for me.
BUT WHAT ABOUT ALL THE PEOPLE THAT ARE DYING, MEREDITH!?! WHAT ABOUT THE SICKNESS AND THE SUFFERING? AND IS GOD TRYING TO PUNISH PEOPLE? WHAT THE HELL IS THE MATTER WITH YOU? ARE YOU HEARTLESS? IS GOD?
First of all I do NOT believe that God is heartless. As for me, believe me when I tell you that my heart breaks every time I read about someone's mom or dad or child or grandparent or uncle or aunt or friend or relative dying from the Coronavirus or complications thereof. But maybe it was just their time to go. And that seems unfair, doesn't it? However, we might consider this:
Maybe, just maybe, those that are leaving this world (and their suffering) behind are going straight to a far better place than this.
I hope so. That would seem only fair, wouldn't it?
At any rate, I know it is extremely arrogant of me to even take a STAB at what God must be thinking about all of this or why what happened, happened. But to me, it makes a little bit of sense, and that's what helps me get through the day. The thought of there being some kind of reason for all of this keeps me sane and gives me comfort. As a matter of fact, here's something else that comforts me in these dark times – something my grandma always used to say. She always used to tell me when something terrible happened to me or to the world,
"Meredith, just remember – from bad, comes good."
And she was always right. In this case, I can only hope that the good that comes from the bad, terrible, awful Coronavirus currently sweeping our world will be as paramount as the current bad. Right now, the playing field has indeed been leveled. And I grant you, things are bad right now-very bad. Nobody cares right now about much of anything but surviving this modern world plague. So, again, I can only hope that the good that comes out of the devastation that is the equalizer of the modern world is this:
Instead of exclaiming over a $2,000 purse, we will exclaim over the goodness of others. We will stop seeing social status, but rather, we will start seeing human status. All going to a restaurant will mean is you went and got something to eat. We'll know our neighbor's names. People will be friendlier to one another. As has already started, we will be more willing to give a helping hand to those who need it. And maybe as a result of that helping hand, perhaps the one percent will become the one hundred percent. That's a long shot, I know, but hell, anything's possible. And I hope that most importantly what will come out of all this is that we will truly start to care about what's most important: each other.
Stay well and thanks for reading,
Meredith Silverman